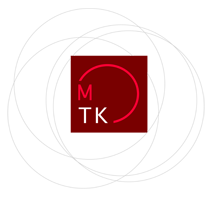 Collaborative Research Centre 933 of the German Research Foundation
University of Heidelberg • College of Jewish Studies Heidelberg
Material Text Cultures
Materiality and Presence of Writing
in Non-Typographic Societies
Lettered and Inscribed. Inscriptions in Urban Space in the Greco-Roman Period and Middle Ages

A01

Rezeption und kommunale Neuschöpfung: Die Antike in der städtischen Epigraphik des lateinischen Mittelmeerraums (11.–13. Jh.)

A01

UP3

current members of staff

Project Description

After a long period of epigraphic decline in Late Antiquity and the early Middle Ages, the medium "inscription" underwent a revitalization in the eleventh century – a phenomenon that can be observed especially in the newly-arising socio-political formations of urban communes. This profound transition was accompanied by an increasing attention towards the material remains of the ancient epigraphic culture. The project is dealing with the causal connection between the development of an advanced urban epigraphic habit in the medieval Latin Mediterranean cities on one hand and the still existing antique heritage and its varied forms of reception on the other hand.
© University of Heidelberg, made by
datalino
2010-2015