Dr. Radu Leca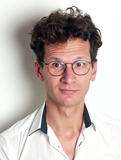 B14
Kunstgeschichte Ostasiens (Japan)
Institut für Kunstgeschichte Ostasiens
Telefon: +49 0173 2491219
E-Mail: radu_leca@uni-heidelberg.de
Anschrift
Institut für Kunstgeschichte Ostasiens
Voßstraße 2, Gebäude 4120, 1. Stock
69115 Heidelberg
Forschungsschwerpunkte
Japanische Kunstgeschichte
Geschichte der Kartographie
transkultureller Wissensstransfer
Japonismus-Studien
Zur Person
Ausbildung
Jul 2018 - present: Institut für Kunstgeschichte Ostasiens, Heidelberg University Postdoctoral Research Associate
2015: PhD, History of Art and Archaeoloy, SOAS, University of London
2011: MA, History of Art and Archaeology, SOAS, University of London
2010: BA, Japanese Literature, Kanazawa University
2005-2006: Japanese Language and Culture Course, Osaka University of Foreign Studies
2003-2005: BA-Studium, Japanese Language and Literature, University of Bucharest
Beruflicher Werdegang
Feb-Jun 2017: Leiden Institute for Area Studies, Leiden University, Lecturer
2016-2017: International Institut for Asian Studies, Leiden, Affiliated Fellow
2015-2016: Sainsbury Institute for the Study of Japanese Arts and Cultures, Norwich, Robert and Lisa Sainsbury Fellow
2014-2015: History of Art and Archaeology, SOAS, University of London, Senior Teaching Fellow
Akademische Auszeichnungen
2018: Kyoto Institute, Library and Archives Fellowship
2017: MacLean Fellowship, MacLean Collection Map Library
2017: Isaac Alfred Ailion Fellowship for the Study of Japanese Language and Culture, Scaliger Institute, Leiden University Library
2017: Research Fellowship in the History of Cartography, JB Harley Trust
2015, 2016: Great Britain Sasakawa Foundation Grant
2015: Japan Foundation Grant for Intellectual Exchange Conferences
2014-2015: Sasakawa Japanese Studies Postgraduate Studentship
2013: Japanese Society for Promotion of Science (JSPS) Invitation Fellowship for Research in Japan (Short Term)
2011-2012: Meiji Jingu Japanese Studies Research Scholarship
2005-2010: Japanese Government (MEXT) Undergraduate Scholarship
Lehrveranstaltungen
Undergraduate
2020: Material Cultures of Entertainment Media in Seventeenth-century Japan (Instructor of Record), Heidelberg University
2020: 'Do Images Need a Passport? Transcultural Iconographies of Brazil and Japan', 'Art, Cartography and Depictions of Space in Japan', Einführung in die Bildanalyse, Heidelberg University
2019: 'Images of Brazilian Cannibals: An Example of Transcultural Iconographic Transfer', 'The Aesthetics of the Absent Female Body: Gender, Ontology and Iconography in Crosscultural Comparison', Einführung in die Bildanalyse, Heidelberg University
2017: Arts and Material Culture of Japan, Leiden University (Instructor of Record)
2014-2015: Japanese Art, SOAS, University of London (Instructor of Record)
2012, 2014, 2015: Introduction to the Arts of East Asia, SOAS, University of London
Postgraduate
2019: 'At the Threshold of the Tokugawa Era: Engagements with the Foreign', Early Modern Japanese Arts and the City of Edo, Heidelberg University
2019: 'Ihara Saikaku and Early Floating World Culture', Ukiyo-e, "Pictures of the Floating World", Heidelberg University
2015: Popular Practice in the Edo Period Arts, SOAS, University of London (Instructor of Record)
2014: Shogunal Iconography in the Edo Period, SOAS, University of London (Instructor of Record)
2016: 'Bunjinga and Shaseiga', Arts of East Asia, Victoria & Albert Museum, London, UK
2015: 'Maruyama-Shijo Painting', 'Eccentrics', MA in East Asian Art, Sotheby's Institute of Art, London, UK
Veröffentlichungen
Monographien
2020 (under contract): Enduring Encounters: Maps of Japan from Leiden University Libraries, co-edited with Martijn Storms, Leiden: Brill.
Aufsätze
2019: 'Maps as Knowledge Vehicles: Insights from the Collections of Leiden University Library', Mapping Asia: Cartographic Encounters between East and West Conference Proceedings, Martijn Storms, ed., Heidelberg: Springer-Verlag.
2017: 'Turning "Sites of Remembrance" into "Sites of Imagination": The Case of Hideyoshi's Great Buddha', Journal of Asian Humanities at Kyushu University 2: 125-135.
2014: 'Brazilian Cannibals in 16th century Europe and 17th century Japan', Comparative Critical Studies 11 Supplement: 109–130.
Buchkapitel
2020 (under contract): Temporal Fluidity on History Maps in Japan. In: Bram Vannieuwenhuyze and Zef Segal (eds.) From News Maps to Motion Maps. Mapping Stories and Movement through the Times. Amsterdam: Amsterdam University Press.
2020 (under contract): Stripes and Feathers: Trade and the Geographical Imaginary in Late Seventeenth-century Japan. In: Melanie Trede and Christine Guth (eds.) Global Dimensions of Japanese Art. Leiden: Brill.
2020 (in press): Fluttering Ambition: Heteroglossic Geographic Knowledge on a Sixteenth-Century Folding Fan. In: Michael Zimmerman et al. (eds.) Dialogical Imaginations. Diaphanes/University of Chicago Press.
2017: Cartography and the 'Age of Discovery'. In: Peter Vujakovic and Alex Kent (eds.) The Routledge Handbook of Mapping and Cartography. London: Routledge, 134-144.
2017: Cartographies of Alterity: Shapeshifting Women and Periaquatic Spaces in Seventeenth-century Japan. In: Lara Blanchard and Kristen Chiem (eds.) Gender, Continuity, and the Shaping of Modernity in the Arts of East Asia, 16th–20th Centuries. Leiden: Brill, 21-52.
Lexikoneinträge
2021 (forthcoming): Marine Charting by Japan. In: Roger J.P. Kain (ed.) The History of Cartography Volume 5 Cartography in the Nineteenth Century. Chicago: University of Chicago Press.
2020: Maps of the World in Early Modern Japan. In: David Ludden (ed.) Oxford Research Encyclopedia of Asian History [online]. New York: Oxford University Press.
2019: Entries on Eastern European Museums, Encyclopedia of East Asian Design, Christine Guth and Haruhiko Fujita, eds., Berg Publishers and Bloomsbury Publishing.
Rezensionen
2019: Foujita: œuvres d'une vie (1886-1968), edited by Hayashi Yōko and Sophie Krebs. Journal of Japonisme 5-1: 120-27.
2016: Review of Julie Davis, Partners in Print: Artistic Collaboration and the Ukiyo-e Market. By Julie Nelson Davis. Pacific Affairs 89-3: 669-671.
Andere Veröffentlichungen
2019: The Significance of Maps on Ceramics in Japan, Kyōtogaku Rekisaikan kiyō 2.
2018: 'Competing Views of the World in Early Modern Japan', in: Tristan R. Grunow and Naoko Kato (eds.) Digital Meijis: Revisualizing Modern Japanese History at 150. Vancouver: University of British Columbia Library.
2017: 'A User-centred Reinterpretation of the Siebold Incident', IIAS Newsletter 77: 6.
2015: 'The Allure of Absence: The Aesthetics of the Female Body in Contemporary Art and Seventeenth Century Japan', Kapsula Magazine 2- 3 Longing 2/3: 25-31.
2013: 'Akogare no hate e - kinsei zenki ni okeru Yōkihi ni kanren suru kūkan hyōshō no hensen ni tsuite' [Abodes of Longing - Places Associated with Yang Guifei in Seventeenth-century Japan], Kamizono 9: 58-64.
Vorträge
2019: 'The Agency of Written Oaths in Ihara Saikaku's Printed Works', Manuscript in Print: The Written and the Painted in Early Modern Japanese Publishing Culture, Heidelberg University
2019: 'The Spatial Agency of Portraits of Women in Late-Seventeenth Century Japan', Negotiating Gender and/through Visual Images: Female Bodies in Japan from the Early Modern to Present panel, ICAS, Leiden
2019: 'National Politics and the Subsurface Imaginary in Nineteenth-century Mappings of Tokyo Bay', Forschungszentrum Gotha der Universität Erfurt, Gotha
2018: 'Jūnanaseiki kōhan ni okeru chizu to ukiyoe ni yoru kūkan no gorakuka' ['Accessing Spaces of Pleasure Through Maps and Ukiyo-e Images in Late Seventeenth-century Japan'], 23rd International Ukiyo-e Society Conference, Kokugakuin University, Tokyo
2018: 'Sumidagawa wo sakanoboru fukujin no keifu - Ōta Nanpo – Chōbunsai Eishi ga "Kakurezato no ki" made' ['The Genealogy of Gods of Good Fortune Along the Sumida River – On the "Record of the Hidden Village" written by Ōta Nanpo and illustrated by Chōbunsai Eishi'], Hosei University Research Center for Edo-Tokyo Studies, Tokyo
2018: 'Fleshing Out Knowledge of the World in Early Modern Japan', Curious and Scientific Things – Seeing and Knowing in Early Modern East Asia (1700-1900) workshop, Leiden University
2018: 'The Challenge of Historical Maps', Portal Sites of Japanese Historical Maps International Workshop, Ritsumeikan University, Kyoto
2018: 'Pointing at the Globe: Materializing the Spatial Imaginary of the Earth in Early Meiji Period Japan', Built Japan: Environment, City and Empire workshop, University of British Columbia, Vancouver BC
2017: 'Maps as Vehicles of Knowledge Exchange: Insights from the Siebold Collection in Leiden University Library', Mapping Asia – Cartographic Encounters between East and West International Symposium, Leiden University Library
2017: 'Staggered Hangings: The Reception of the Term "kakemono" in the West', 2nd EAAA Conference, University of Zurich
2017: 'Complex Interfaces: The Meaning of Scenes of Cannibalism on Cartographic Folding Screens', 15th EAJS International Conference, Universidade NOVA, Lisbon
2017: 'Cannibals on European and Japanese Maps of South America: An Intriguing Case of Iconographic Dissemination', The 27th International Conference on the History of Cartography, Belo Horizonte, Brazil
2017: 'Imaginary Islands on East Asian Cartographic Sources from 15th to 17th Centuries', Seafaring, Trade, and Knowledge Transfer: Maritime Politics and Commerce in Early Middle Period to Early Modern China and Beyond International Conference, Ghent University
2017: 'Staggered Diffusion: Towards a History of Romanian Japonisme', Japonisme in Local and Global Context International Symposium, Ferenc Hopp Museum of Asiatic Arts, Budapest
2016: 'On the Use of Materiality in the Virtual Archive: Japanese Map Collections in the UK', European Association of Japanese Resource Specialists Conference, University of Bucharest, Romania
2016: 'The Role of Mapping in the Emergence of Japan as a Sea Power in the Late-nineteenth-century', Nissan Institute Seminar in Japanese Studies, University of Oxford
2016: '"Myriad Countries": The Outside World on Historical Maps of Japan', Third Thursday Lecture, SISJAC, Norwich, UK
2016: '"People of the World" on Seventeenth-century Japanese Maps and Their Impact on Vernacular Culture', Deciphering Sino-Korean Atlases and Japanese Maps - Current Research Problems in East Asian Cartography Studies Workshop, EHESS, Paris
2016: 'Material Culture and Synthetic Worldviews on Late Eighteenth-century Japanese Maps', East Asian Studies Seminar, Department of East Asian Studies, University of Cambridge
2016: 'Japan's Shifting Position on Maps of the World in the Late Edo Period', Japan Research Centre Seminar Programme, SOAS, University of London
2016: 'The Trans-Cultural Dimension of Hideyoshi's "Great Buddha" During the Early Modern Period', Joint East Asian Studies Conference, SOAS, University of London
2016: 'Spatial Immersion through Iconographic Cues in Seventeenth-century Japanese Images', The Eye's Mind – Visual Imagination, Neuroscience and the Humanities, Sainsbury Centre for Visual Arts, University of East Anglia, Norwich, UK
2016: 'Heteroglossic Geographic Knowledge and Self-Identity in Early Modern Japan', Dialogical Imaginations: Debating Aisthesis as Social Perception, Biopolitics, and New Ideas of Humanism Research Atelier, Catholic University of Eichstätt-Ingolstadt, Eichstätt, Germany
2015: 'The Versatility of Ship Iconography on a 17th century Japanese Map', 26th International Conference on the History of Cartography, Antwerp, Belgium
2015: 'The Refraction of Self-Knowledge in Early Modern Maps', Know Thyself - A Conference on Early Modern Images, History of Art Department, University College London
2015: 'Cartographic Tapestries: Political Discourse in Europe and Japan in the Sixteenth Century', 61st Annual Meeting of the Renaissance Society of America, Humboldt Universität zu Berlin
2015: 'Island of Girls - Female-Only Utopias in Japanese Culture', Art – Research – Gender Lecture Series, Abteilung für Genderangelegenheiten, Universität für angewandte Kunst Wien
2014: 'Sharing Frames: Cannibals in 17th century Transcultural Interaction', Transcultural Framing(s): Materials and Metaphors Conference, Karl Jaspers Centre for Advanced Transcultural Studies, Heidelberg University, Heidelberg, Germany
2014: 'Looking Back at Beauty,' 14th EAJS Conference, University of Ljubljana, Ljubljana, Slovenia
2013: 'Urban Paradise: Prostitute Quarters as Key Factors in the Urban Development of 17th century Japan', Patterns of Early Asian Urbanism IIAS Conference, National Museum of Antiquities, Leiden, Holland
2013: 'Brazilian Cannibals in 16th century Europe and 17th century Japan', Graduate Seminar on Aesthetics convened by Professor Morihiro Satow, Faculty of Design, Kyoto Seika University, Kyoto, Japan
2012: 'The Cartographical Dimension of Nation Building in Momoyama and Early Edo Period', Art Over Divides: Japanese Art and Evolving Contexts, JAHF Graduate Student Panel, AAS Annual Conference, Toronto, Canada
2012: 'The Backward Glance - Constructing Feminine Beauty with Chinese Tropes in 17th Century Japan', Global/Local Material Cultures Study Day, Royal College of Art, London, UK
2012: 'The Backward Glance: Beautiful Women and Liminal Spaces in Seventeenth-century Japan', Myths and Orthodoxies in East Asian Art and Art History, Tang Center, Princeton University, Princeton MA, USA
2011: 'The Framing of Nostalgia: Porcelain Dishes Featuring Maps of Japan in the Late Edo Period', Japan: Premodern, Modern and Contemporary. A Return Trip from the East to the West - Learning in, about, and from Japan, Dimitrie Cantemir University, Bucharest, Romania